Ermahgerd
Flermerngers
The Friendliest, Most Fabulous Destiny Clan
On PC, Xbox and PS4
Heyo! We're Ermahgerd Flermerngers, or Flermerngers for short -- the Destiny-focused Pink-Clad Clan™.
You can find us on PC, Xbox and PS4.
Join Us
About Us
Everybody is Welcome
Regardless of whether you're a total noob or a D1 pro, you've got a home with the Flerms. We welcome everybody, regardless of skill level!
Not Just Destiny!
Mostly we play Destiny, but we sometimes team up for others such as Minecraft, Overwatch, Monster Hunter World, Pokemon, Borderlands, and more!
We Wear Pink
Our schtick is that we wear pink in game, because we think it's fun. (If you want to wear pink IRL, that's up to you. Send photos.)
Bro, Do You Even Discord?
We coordinate games in our Discord server. Find groups, discuss strats, and talk smack! Use our join form (linked above) to get an invite.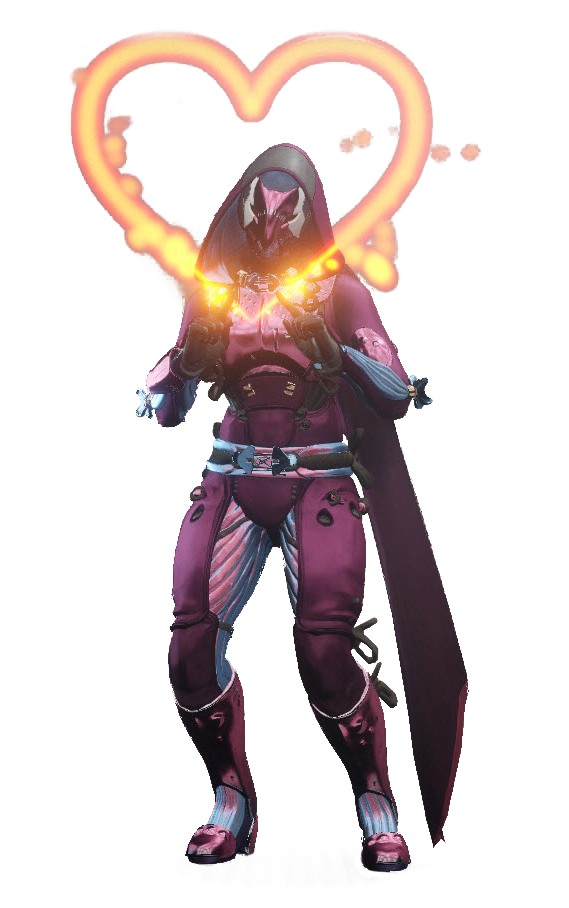 Events
Due to the size of our clan, it's easy to find groups to play Destiny with, no matter the time or the skill level! Across the clan we have achieved over 3600 raid completions. It's easy to find groups for strikes, patrols, PVP, quests, and other secrets that Destiny 2 has to offer.
We welcome people of all skill levels, whether you're a casual player or a hardcore player since Destiny 1. If you're a diehard player then take a look at our game records and see if you can break them!
Fastest Normal SoS Clear
25 min
Highest Nightfall Score
320999
Testimonials
"Super friendly, easy-going clan with something for guardians of all stripes. Definitely give them a try if you're tired of playing solo or want to play with a group you can always rely on for fun times."
"This clan really is the best. Everyone is so welcoming and open to playing, no matter your gaming proficiency! The discord is always active, even if you can't play, people really connect and so many friends to be made!!! Flermily For Life."
"Take it from a veteran player who is a total newb to this clan. Be an Erhmahgerd Flermernger, life is better -- and more pink. Seriously though, chill people and always someone to game with as long as you're chill too."
Like what you see?
If you like what you've seen so far and would like to join our flermily, click here to fill out a short join form! (It's painless, we promise.)
Join Us